Staying compliant is a resource-intensive and exhaustive process that, unfortunately, never seems to get any easier; unless you have the right security compliance software to take over some of the heavy lifting.
However, with regulatory compliance and general information security as critical as it is, trusting a tool to take over your responsibilities may seem a tad risky. And unfortunately, sometimes it is.
That's why companies must evaluate security compliance software before purchasing to ensure you're leveraging the right software to streamline the process of getting and staying compliant.
To help you find the ideal security compliance software for your organization, here's our tipsheet of the top ten things to look out for.
But first, let's cover the basics.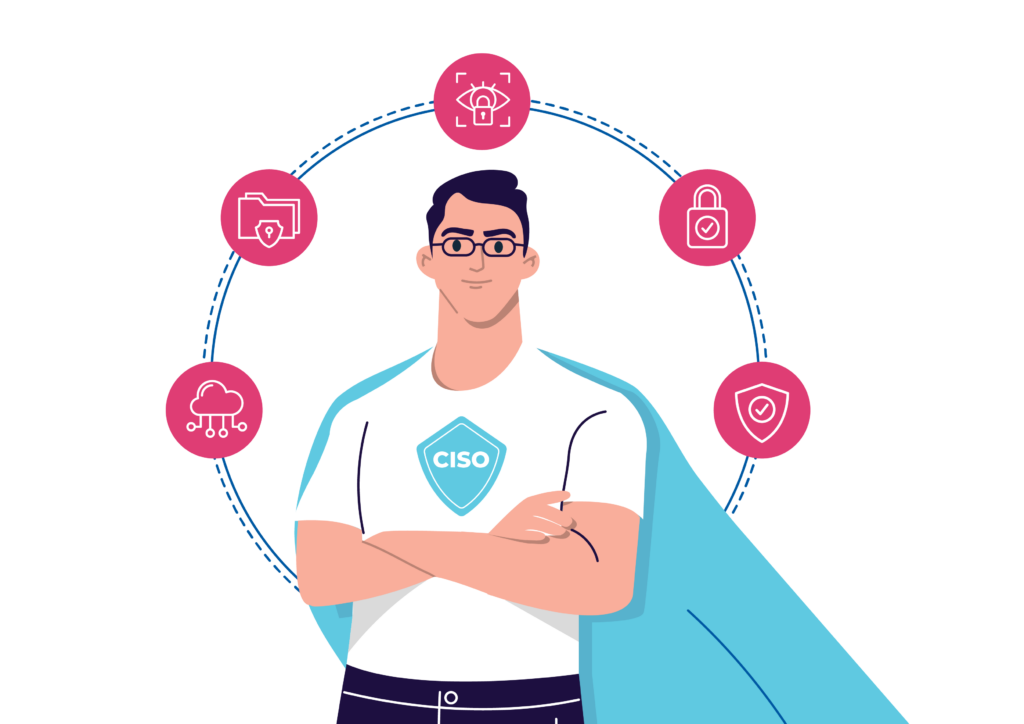 What is security compliance software?
The compliance landscape contains complex infosec jargon, definitions, acronyms, and abbreviations. Fortunately, you don't need to be a compliance expert to navigate the most important definitions; in this case, it's security compliance software.
Security compliance software ensures that your organization has implemented the correct requirements and controls, aligning with the specific laws, regulations, rules, or standards that apply to your organization. But furthermore, security compliance software streamlines the audit-readiness process for organizations through automating processes, task management and providing a one-stop solution for your compliance journey.
Apart from some regulatory requirements being mandated by law, compliance is also critical for your organization's reputation, security, and data integrity, all ultimately affecting your bottom line.
Due to the critical nature of security compliance, and the various pitfalls of manual compliance processes, the market is fast becoming saturated with tools and software promising to handle an organization's compliance requirements. However, not all compliance software is created equal; hence the importance of evaluating them thoroughly.
The importance of evaluating compliance software before purchasing
It's not necessarily that any particular software is considered poor, but rather that the compliance management and automation software that works for one organization may not work for yours. Therefore, before choosing your compliance software, it's important to pinpoint your exact requirements and specific objectives of using security compliance software and which regulatory standards, rules, controls, and frameworks are applicable (whether mandatory or best-suited for your organization).
How to choose the best security compliance software for your organization
Right, so you've narrowed it down to a few top options, or perhaps you're not too sure where to start? No worries, we've got you covered. Here's our tipsheet on everything you need to choose the best security compliance software for your organization.
| | |
| --- | --- |
| What you need | Checklist |
| Security Awareness Training | Yes/No |
| Automated Control Monitoring | Yes/No |
| Risk assessments and gap-analysis | Yes/No |
| Custom Policy Generator | Yes/No |
| Accessibility | Yes/No |
| Integrations | Yes/No |
| Data integrity | Yes/No |
| Support | Yes/No |
| Cost-effectiveness | Yes/No |
| Automation | Yes/No |
The above criteria are some of the top features across all security compliance software; here's why.
1. Security awareness training
Regardless of your compliance framework, your employees will always remain your first line of defense. Although most frameworks require mandatory annual security awareness training (SAT), evaluating how these SATs test your team's practical contextualization and ability to implement the teachings into their everyday tasks is essential. End-to-end compliance automation software will include the ability for employees to complete SAT through the platform, which is the first point to look out for, as it's a great advantage, eliminating the need for another vendor. However, the effectiveness of the program needs to be evaluated too. Ultimately, SAT is only as effective as your team's ability to apply it to real-life situations. For more on fine-combing through SAT programs, here's our blog on how to know if your SAT is effective.
2. Automated control monitoring
Compliance heavily relies on an organization's ability to implement the correct controls for its industry-specific compliance needs. Additionally, overall compliance hinges on whether or not the security controls are implemented and operating correctly, doing their job. Unfortunately, this can change overnight and without warning, often making you vulnerable to severe security risks and vulnerabilities. Therefore, it's critical that your compliance software of choice monitors your controls 24/7 and alerts you immediately when there is a risk of non-compliance due to a faulty control. This way, your organization is always in a state of compliance.
3. Risk assessments
You may be compliant today, but that's not always the case. Consistent compliance requires absolute non-complacency from organizations. However, that shouldn't mean they need to spend all their time and resources conducting risk assessments. In evaluating the right security compliance software, prioritize risk assessments that help you easily identify and remediate any security gaps.
4. Custom policy builder
When it comes to compliance, one thing is always set in stone – all data security frameworks and regulations require organizations to create and implement the necessary policies and procedures. It's also paramount that these policies are distributed across all relevant parties and up-to-date with the most recent changes in laws, rules, and standards. In short, a monumental task. Your security compliance software should ease the burden and include the ability to easily create, edit, implement and update custom policies that are auditor-approved.
5. Accessibility
Security compliance is complex enough; the last thing you need is a software solution that's tricky to navigate. The right security compliance software should be user-friendly and give users a practical overview of their project status, completed and overdue tasks, systems and controls, audit requirements, etc. This could also include having additional offerings such as resource libraries, task assignment with notifications, an in-app chat and more.
6. Integrations
As your business grows, it's sure to have a number of applications and providers as part of its tech stack, all with rich data impacting your security compliance. Be sure to evaluate if the relevant compliance software integrates with your unique tech stack. Ideally, implementing your compliance software should streamline your compliance journey by effortlessly integrating with your relevant tools, enabling you to automatically collect more evidence and continuously monitor more controls..
7. Data integrity
Third-party vendors can pose a significant risk to your data security and compliance, so you must evaluate their data integrity and ensure they walk the walk as well. Find out if your desired compliance software provider takes security measures that are in line with your own. Some of the questions to ask with regards to security include:
Does the software share data with a third party?
What kind of data encryption does it use?
Which data security frameworks is it compliant with?
8. Support
Even with the most innovative compliance technology, security compliance can still be complicated and overwhelming, with loads of requirements! And that's where highly experienced information security experts come in! So before purchasing your compliance software, be sure that it comes with a human touch – a dedicated team to support you when it comes to the nitty-gritty, as well as guide you on each requirement.
9. Cost-effectiveness
When reviewing the pricing structure of security compliance software, it's essential to take a holistic approach and consider the features compared to the resources you'll save. Ultimately, the right solution not only frees up critical resources but simultaneously helps you avoid fines, penalties and reputational damage associated with non-compliance, reduces the need to hire other third parties to fulfill additional compliance-related tasks, and dramatically increases the likelihood of greater clients trusting you to do business with. However, to accommodate your budget (and specific needs), it's crucial that the pricing takes a considerate approach and accommodates your business size, risks, scalability, and industry-specific needs and objectives.
10. Automated processes
Automation transforms how businesses get (and stay) compliant; your compliance solution shouldn't be the exception, and should automate a significant amount (or all) of security compliance processes. Ensure your software reduces (or eliminates) a great number of manual tasks through automated evidence collection and control monitoring, as well as promotes error-free automated compliance. Automation can drastically reduce operating expenses and efforts, and helps maintain consistent performance in large and growing companies. It also drastically reduces the risk of human error and your ability to monitor the compliance program's performance.
Stop switching tabs!
Rather than spending additional time reviewing dozens of compliance software, book a demo and see how Scytale transforms security compliance with our end-to-end automation tool, built for fast-moving businesses that want to scale their business without having to risk non-compliance or experience the related burdens.