SOC 2 automation doesn't simply make SOC 2 compliance easier, for many companies it makes compliance possible. Here's why.
SOC 2 is the industry gold standard for security and reliability – but is that a good enough reason to implement it? After all, SOC 2 compliance is great to have but often a struggle to achieve. The process is tedious, time-consuming and confusing. And startups and SMBs don't have the resources to spend countless hours on difficult processes, with uncertain outcomes. In this context, SOC 2 compliance software is a total game-changer.
Changing the cost-benefit equation
A manager or a business owner may appreciate the need to become SOC 2 compliant, but cost-benefit analysis might quite reasonably reveal that the company does not have the capacity to implement the protocol. That would be a pity, as the sooner and more efficiently you can get compliant the better position you are in to seize market share and polish your brand.
But what if you could make the entire compliance process simpler, faster and more cost-effective? What if technology made it possible for more businesses to become compliant? When used correctly, effective automated compliance tools do just that, putting SOC 2 compliance easily within reach. And that means your business can compete on a level playing field.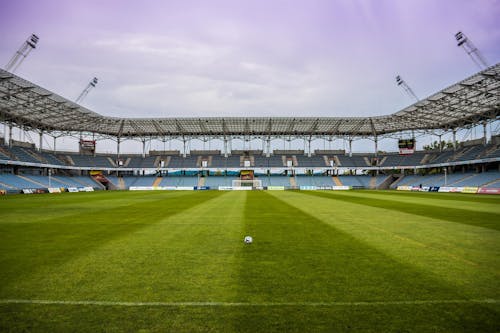 What Are Automated Compliance Tools?
At its best, audit management software should provide you with the tools you need to easily and efficiently meet your objectives at every stage of the compliance process. All the way from Readiness to Audit, and beyond.
In other words, SOC 2 automation isn't a single process, but a comprehensive package of features and functionalities that enable a business to optimize all its compliance challenges.
To appreciate how this works in practice, consider Scytale's digital toolkit, developed to meet the real-world compliance challenges businesses face when implementing SOC 2. 
The integrated Scytale platform includes features such as Automated Evidence Collection, which uses smart technology to automatically collect and verify evidence for audit. There's an Audit Hub to manage workflows across the organization from a single site. Then there's continuous, automated monitoring, through which a massively time-consuming process becomes entirely automated (and making meeting a SOC 2 Type 2 audit report much easier than ever).
There are many more features that we could detail here, but the point is this: for maximum efficiency, SOC 2 automation needs to encompass tools that cover every element of the compliance process. No less importantly, those features should work together to produce a seamless integrated SOC 2 solution.
What Are the Benefits of SOC 2 Compliance Automation Software?
Practically speaking, an advanced SOC 2 compliance automation platform transforms the way your company implements SOC 2. Essentially, it significantly reduces the burden of compliance.
Saves you time (and frees your team to be much more productive)
Manually gathering evidence for an audit is tedious (which is bad for morale) and time-consuming (which is bad for productivity). Automation not only collects evidence faster and removes the manual aspect, it also ensures all the information is collected when you need it.
Inbuilt error-checking
SOC 2 is all about demonstrating security and reliability. The last thing you need is mistakes in your reporting. Automation doesn't just make the process speedier, it eliminates human error.
Efficiency gains
SOC 2 automation is more efficient because it's much faster. But that's only a small part of the story. SOC 2 technology makes managing workflows a breeze. Collating multiple sources of data becomes effortless. Responsibility is clearly assigned, so there is no duplication of effort. And much more.
More cost-effective
With SOC 2 automation, you can do more, with fewer resources, in less time. It's not just a cost-effective way to implement SOC 2; by enabling your team to focus on productive work, you don't have to worry about the opportunity costs involved in manual compliance. Most likely, you will also not need to worry about additional consulting fees, as well as additional software. Additionally, utilizing SOC 2 readiness and automation tools also reduce audit costs as they save a lot of time and efforts for auditors.
Actionable insights
SOC 2 software makes it much easier to assess and analyze how all your security systems and procedures are functioning. It even highlights data points you wouldn't have thought to look for, providing much richer and more detailed security insights. The upshot is more effective, data-driven strategic decisions.
The ongoing value of human insight
As should be clear by now, SOC 2 technology completely transforms the compliance process, which means that any company can become SOC 2 compliant much more easily.
But even the best tools in the world won't provide optimal outcomes if you don't know how to use them. Or if you're not 100% clear on your SOC 2 strategy or don't have a good grasp of what your SOC 2 security requirements are.
That's why many businesses choose an end-to-end SOC 2 advisory solution that integrates with their leading compliance technology. By combining SOC 2 technology and human expertise, you can harness the best of both worlds, which ultimately ensures you are best able to meet your business goals.